Information Blog of Cadiz and the province
In CádizTaxi we bring you information about Cadiz, places with more charm, attractions, parties, gastronomy…, to learn and enjoy. CadizTaxi your taxi service in Cadiz.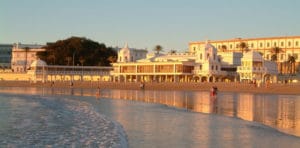 La Caleta Beach, the most picturesque place in Cadiz This beach, located between the two castles of Santa Catalina and San Sebastián, is considered by the Cadiz as one of the most emblematic places of its city. And it is that on this beach you can not
More ...
Blog Information Cadiz by Taxi
July 23, 2018